THE TGU SHOP IS TEMPORARILY TRANSFERRED TO OUR KICKSTARTER. Please go to https://www.kickstarter.com/projects/1378390247/transglobal-underground-a-brand-new-album-for-2019?ref=user_menu
ALBUMS
RUN DEVILS AND DEMONS


Double CD compilation! Almost the whole history of TGU up till 2009, this album, originally released by Nascente, is now only available directly from us.
"Bold, bristling and ballistic barrier-breaking blends of Arabic, Afro, Asian, dub, dancehall, acid and Romany are this London collective's natural habitat." Daily Mirror.
"Sounds as fresh today as when it was released" Rock n Reel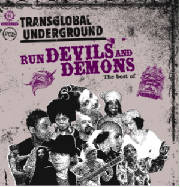 KABATRONICS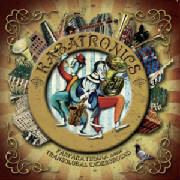 To order a CD of the most recent TGU release please visit:
A GATHERING OF STRANGERS
Mule 08. A one-off project recorded under the name U.N.I.T.E. ande released in 2010, in which Transglobal Underground present a compilation of songs of exile and emigration across Europe. Featuring Jim Moray, Stuart A Staples (Tindersticks) Yanka Rupkina, Martin Furey (The High Kings) Balkan Fanatik, the Perunika Trio, Village Kollektiv and many others.
"Multi-faceted and often gorgeous...a pan-European journey you'll want to embark on at length" Songlines
"Entertaining and inventive...a bold experiment that actually works" The Guardian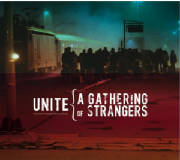 Mule 04 Released 2007. Winner of BBC World Music 2008 Club Global award.
'A shamelessly catchy channel-hoppers guide to the planets music' Independent on Sunday. '
TGU radically altered perceptions of what world music could be' Mojo.

BEACH BELLYDANCE BABYLON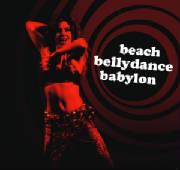 Released in 2008,Trans-Global Underground present an album
of bellydance surf guitar garage classics
...our first full on adventure into the
bellydance world only being us it goes off
at a few tangents. A mixture of originals
and cover versions.
New food for impatient bellies....one thing's for sure, it will be hard not to shake and shimmy when you hear this album' Songlines.


Doreen Thobekile: LONDON ZULU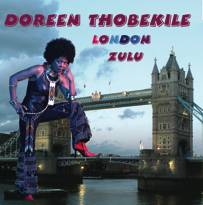 MULE003 Long time associate and regular member of the TGU family, South African born vocalist and musician Doreen Thobekile's solo album is co-written and produced by Hami and Tim of TGU.
www.myspace.com/doreenthobekile
"Superior African music produced in London…bubbles with Zulu funk and global beats. Highly recommended." STRAIGHT NO CHASER
"Fantastic, full of soulful Township ballads and dance floor friendly tracks where Doreens South African melodies meet kwaito inspired cutting edge production." BBC AFRICA ON YOUR STREET
"Based in Britain where her daring excursions into Zulu music and dance have made her a popular figure (she practically stole the 2004 WOMAD festival)…." THE WORD

________________________________________________________
 Trans-Global Underground DVD Documentary
Based round a live show in StNazaire, Brittany in 2007, with added interviews and documentary footage. Directed by Guillaume Dero and produced by LaHuit productions.